Marina Shiraishi: Husband does not know she's AV starlet
admin, 1 month ago
0
4 min

read
288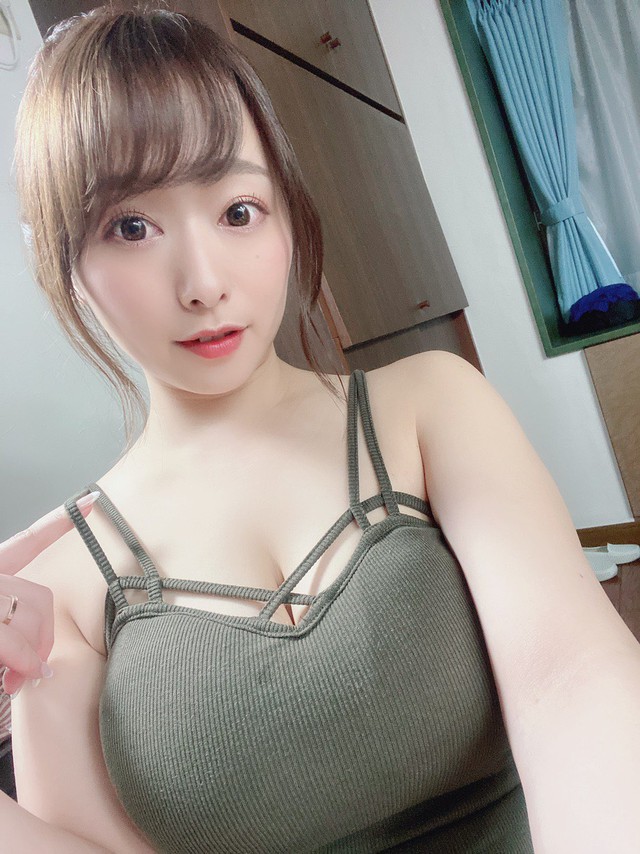 Marina Shiraishi, born on August 10, 1986, is one of the most veteran names in the Japanese adult film industry. Starting her career in 2013 with Soft on Demand, she quickly attracted the attention of fans with her beautiful beauty and hot body right after her debut. After only 1 year, she won the best adult film rookie award at the Fanza Adult Award, the Japanese "adult movie Oscar". More specifically, Marina Shiraishi's victory was at the age of 28 – still the oldest person to win this award.
For actress Marina Shiraishi, 34, she brings fantasy to reality: She is married in real life. What's more, she divulges to Flash (July 21), her husband is unaware of her line of work. "My husband is on an overseas assignment," she says, "and I don't think he knows yet. But I'm wondering what I'll say if he returns to Japan."
The concerns of Shiraishi seem well-founded. In 2013, she made her AV debut for Soft On Demand, perhaps the label with the highest profile in the industry.
She continues, "I realize you are expecting me to say, 'I'm working as an AV actress. It's fun. I still don't want to quit.' But I've begun to think, 'What if, in the worst case, I get divorced?'"
"I'll do it for just a year"
Shiraishi's path in the entertainment industry started with appearances in fashion magazines for teenagers. In high school, she appeared in a popular commercial.
Shiraishi's career was put on hold while she got married and gave birth to a boy. Things were going well — one of her dreams, as she says, was "to be a young mother" — yet she lacked satisfaction.
She became acquainted with an AV talent agency through a friend. Before she started, she told herself that she'd "only do it for a year" and "stop before [my identity] is leaked." (To help, she uses a pseudonym.) She also vowed to not tell her husband, parents or siblings.
"What caused you to enter this line of work?"
All went to plan until the release of Shiraishi's first photo collection as an AV actress. After her mother found a copy that she had concealed under her bed, a family meeting was held.
A number of questions ensued: "What are you going to do now? Do your husband and child know? What caused you to enter this line of work?"
Her mother, a housewife, was especially upset. Meanwhile, her father, an office worker, said, "You only live once. Since you are an adult, it is your decision. I'll try to support you as much as I can, but this is just temporary, right?"
Shiraishi remembers of her father, "He was somewhat understanding."
"I still have the desire to take on challenges"
Shiraishi is one of the top stars in the industry. At the DMM Adult Awards 2015, she took the Excellent Actress prize. The year before, she claimed the Best New Actress title at the same event. Between 2015 and 2019, she was a member Ebisu Muscats, a pop group composed of AV actresses
Given her elite status, Flash speculates that Shiraishi's husband actually is aware of her work, a possibility that she does not dispute.
Shiraishi's son is in his fifth year of elementary school. "I haven't talked to my son properly yet [about my line of work], but I think he's probably aware," she says. "Since he and his dad are guys, they are probably talking. If the three of us talk, it'll probably come out."
Shiraishi knows that she could lose all the meaningful relationships she has built up until now by continuing. But she also sees her work as a "vocation," a way to open new paths. She says, "I still have the desire to take on challenges."

Currently, Marina Shiraishi is still one of the biggest stars in the AV industry. In 2014, she won the best rookie award. In 2015, she finished second in the best actress category at the DMM Adult Award, the predecessor of the Fanza Adult Award – the award was dubbed the "Japanese adult film Oscar". From 2015 to 2019, Marina was also a member of Ebisu Muscats, a popular group consisting of AV stars.

With her star status, perhaps Marina Shiraishi's husband also knows about her real work. However, Marina has not revealed anything more about this.
Currently, Marina's son is in 5th grade. She shared: "I myself have not really told my son, but he probably has noticed. The men in the family must have talked about it. And if we're having a family meeting, it's probably time for me to tell the truth."
The 34-year-old actress knows that she will lose the most important relationships in her life, if she continues to pursue an AV career. However, she still considers AV as the "career" of her life, and also thinks that it is a path that opens up many new opportunities. "I am still hungry to find new challenges," Marina said.
Related posts
Remu Suzumori FAREWELL TO HER BOYFRIEND, JAPANESE BEAUTY QUIETLY APPLIED TO BE AN ACTRESS
Remu Suzumori was born in 1997, joined the 18+ film industry in 2019. Although she has just joined, she has…
Marina Shiraishi: Husband does not know she's AV starlet
Marina Shiraishi, born on August 10, 1986, is one of the most veteran names in the Japanese adult film industry. Starting…
SEC Approves Volt Equity's Crypto Stock ETF
The U.S. Securities and Exchange Commission (SEC) has approved an exchange-traded fund (ETF) that aims to provide investors with exposure to…
El Salvador to use bitcoin gains to fund veterinary hospital, president says
By Nelson Renteria SAN SALVADOR (Reuters) – El Salvador will invest some of the $4 million gains it has obtained…